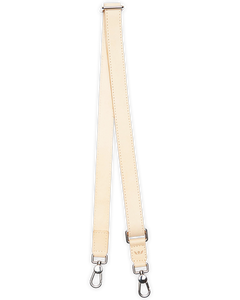 Create your own unique look with our Crossbody Straps. This woven crossbody strap is trimmed in natural, untreated leather. These are perfect for adding a colorful accent to any of our convertible bags: the Downtown Crossbody, Midtown Crossbody, Uptown Crossbody, Hobo, Sling, or Wedge.
Natural leather
Includes our signature logo claw hooks
Thickness: 1", Length: 26" - 44 ¼", Adjustable
Made in Mexico
CONSUELA: Make today ridiculously awesome! This isn't about selling handbags, it's about manifesting a feeling, an experience, and a community--all in honor of the journey. Because it is not about the bag, it's where you take it.